Magic tel
Top ten points
Low flat rates
No Taxes
No Contract
No carriers Switching
No Connection Fee
No PIN Number
No Hidden Fee
Use From Any Phone
Minutes Never Expires
Great Customer Service
Add Credit To Your Account Online.
Refill your account online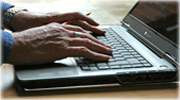 We will refill your account instantly!

Set Auto Charge
Never run out of minutes with the Auto Recharge Option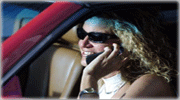 This gives you the ability to preset your account to automatically be replenished once it hits a certain dollar amount. This way, you will never run of out of minutes, and you can avoid the necessity to continuously check your balance.

iran The only calling card that you can use to make PIN-FREE calls from any phone, your home, office or even
Step 1
Sign Up

step 3
Activation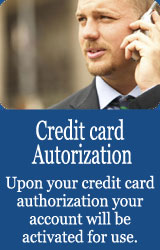 Welcome to iran magic tel !

The only calling card that you can use to make PIN-FREE calls from any phone, your home, office or even your cell phone, without switching your existing home phone service or wireless provider.
Iran Magic Tel uses ANI (Caller ID) Recognition Technology so that callers don't have to enter a Pin each time they make a call. Just register your phone numbers (up to 10 phone lines), save up to 90% on all your domestic and international calls. We offer the cheapest Rate, with no fees of any kind! Finally a Clean Calling, with no activation fees, connection fees, or hidden charges of any kind.

Try our SERVICE Free for 30 MIN without any commitment!!

This is our TRY and BUY PLAN- Sign up to TRY, if your are satisfied THEN BUY. It is a NO RISK TRIAL and the BEST DEAL anywhere. so you can try our services to see the quality and connection. Join us today and see why thousands of happy customers count on our services every day to call Iran. This offer is only for new customers. click here

Enter to win !

Enter your information for chance to win 30 min free call to IRAN. Just for the new customer. To enter the Competition fill in and submit the online form .You could win 30 min free call to Tehran. Weekly Drawing are held on the last day of each week. Entries received after the 5:00 PM for more info click here

.

Call from any phone,

Home, Office, Cellphone.

IRAN MAGIC TEL provides maximum flexibility by allowing to call from mobile phones, home phones and even business phones. You can have up to 10 telephone numbers registered on a single account and share the minutes.

pho
Our system recognizes the number with our ANI-recognition (Caller-ID) technology, so you simply dial the number you wish to call and never have to enter your PIN or account number.
You can use any touch-tone phone including your cell phone for the same rates 24/7 Even more convenient, you don't even need to switch your existing provider.
If you have multiple users in your household or workplace you can create several sub-accounts all under the same plan.
Every time you place a call, the system will read you your account balance and minutes to the destination you call.
e only calling card that you can use to make PIN-FREE calls from any phone, your home, office or even your cell phone, without switching your existing home phone service or wireless provider. iran magic tel is a magic tel card with iranmagictel or magictel card you can refill your calling card and magic tel and iranmagictel or iran magic tel phone card iran magic tel is a magic tel card with iranmagictel or magictel card you can refill your calling card and magic tel and iranmagictel or iran magic tel phone card iran magic tel is a magic tel card with iranmagictel or magictel card you can refill your calling card and magic tel and iranmagictel or iran magic telne card iran magic tel is a magic tel card with iranmagictel or magictel card you can refill your calling card and magic tel and iranmagictel or iran magic tel phone card iran magic tel is a magic tel card with iranmagictel or magictel card you can refill your calling card and magic tel and iranmagictel or iran magic tel phone card iran magic tel is a magic tel card with iranmagictel or magictel card you can refill your calling card and magic tel and iranmagictel or iran magic tel phone card iran magic tel is a magic tel card with iranmagictel or magictel card you can refill your calling card and magic tel and iranmagictel or iran magic tel phone card iran magic tel is a magic tel card with iranmagictel or magictel card you can refill your calling card and magic tel and iranmagictel or iran magic tel phone card iran magic tel is a magic tel card with iranmagictel or magictel card you can refill your calling card and magic tel and iranmagictel or iran magic tel phone card iran magic tel is a magic tel card with iranmagictel or magictel card you can refill your calling card and magic tel and iranmagictel or iran magic tel phone card iran magic tel is a magic tel card with iranmagictel or magictel card you can refill your calling card and magic tel and iranmagictel or iran magic tel phone card iran magic tel is a magic tel card with iranmagictel or magictel card you can refill your calling card and magic tel and iranmagictel or iran magic tel phone card iran magic tel is a magic tel card with iranmagictel or magictel card you can refill your calling card and magic tel and iranmagictel or iran magic tel phone card iran magic tel is a magic tel card with iranmagictel or magictel card you can refill your calling card and magic tel and iranmagictel or iran magic tel phone card iran magic tel is a magic tel card with iranmagictel or magictel card you can refill your calling card and magic tel and iranmagictel or iran magic tel phone card iran magic tel is a magic tel card with iranmagictel or magictel card you can refill your calling card and magic tel and iranmagictel or iran magic tel phone card iran magic tel is a magic tel card with iranmagictel or magictel card you can refill your calling card and magic tel and iranmagictel or iran magic tel ran magic tel is a magic tel card with iranmagictel or magictel card you can refill your calling card and magic tel and iranmagictel or iran magic tel phone card iran magic tel is a magic tel card with iranmagictel or magictel card you can refill your calling card and magic tel and iranmagictel or iran magic tel phone card iran magic tel is a magic tel card with iranmagictel or magictel card you can refill your calling card and magic tel and iranmagictel or iran magic tel phone card iran magic tel is a magic tel card with iranmagictel or magictel card you can refill your calling card and magic tel and iranmagictel or iran magic tel phone card iran magic tel is a magic tel card with iranmagictel or magictel card you can refill your calling card and magic tel and iranmagictel or iran magic tel phone card iran magic tel is a magic tel card with iranmagictel or magictel card you can refill your calling card and magic tel and iranmagictel or iran magic tel phone card iran magic tel is a magic tel card with iranmagictel or magictel card you can refill your calling card and magic tel and iranmagictel or iran magic tel phone card iran magic tel is a magic tel card with iranmagictel or magictel card you can refill your calling card and magic tel and iranmagictel or iran magic tel phone card iran magic tel is a magic tel card with iranmagictel or magictel card you can refill your calling card and magic tel and iranmagictel or iran magic tel phone card iran magic tel is a magic tel card with iranmagictel or magictel card you can refill your calling card and magic tel and iranmagictel or iran magic tel phone card iran magic tel is a magic tel card with iranmagictel or magictel card you can refill your calling card and magic tel and iranmagictel or iran magic tel phone card iran magic tel is a magic tel card with iranmagictel or magictel card you can refill your calling card and magic tel and iranmagictel or iran magic tel phone card iran magic tel is a magic tel card with iranmagictel or magictel card you can refill your calling card and magic tel and